Bulgaria
Association "Child's Heart"
Main goals: 
Work for improvement of the quality of life of children with cardiac and other chronic diseases.
Assure children and their families with psychological, social and health support;
Work for their adequate integration in the society;
Decrease social isolation of the families with child with chronic diseases;
Make their problems and possibilities more popular.
Activities:
Psycho-social counselling: - professional psychological, social, medical, law and family consultations for chronically ill children and their families;
Club activities e.g. "Young heart" – includes young people over 18, who underwent heart surgery in childhood;
Rehabilitation programmes;
Seminars about psychosocial problems and integration. Support trough the association team to create local services for families with chronically ill child.
Contact
Mila Markova
Sofia 1609 
3 Lakov Kraikov Str. 
www.childsheart.eu
Email: as_childs_heart(at)yahoo.com 
Phone: + 359 2 953 28 66
---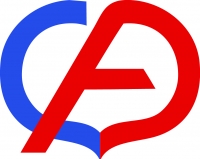 Child's Heart Association Dobrich
Main goals:
To meet the needs of a part of Bulgarian children and their families;
To support children in unequal situation due to their disease;
To facilitate the social integration of the children and their relatives.
Activities
Psychological consulting and psychotherapy;
Program for public awareness of the psycho-social issues of children with heart diseases and involvement of specific public circles for social integration facilitation;
Forming skills and willingness for team work with children with heart diseases, training programs, seminars, instruction modules for parents, teachers and physicians (Club "Parent", summer holiday for the children);
Social protection and financial support for children and their families, especially during crisis stages of the disease (patronage, one-time financial grant, legal advice);
Helping children in their professional orientation; · Complete health insurance through a specialized cardiologic consulting for determined groups (children over 18 years old, pregnant women, etc.).
Contact
www.childs-heart.org
Email: ads(at)childs-heart.org / y.yovev(at)childs-heart.org 
Phone: +359 898590393